Oklahoma Pipe Sales has an expert staff and many years of experience in supplying oil country pipe and tubular goods for drilling. We have a centrally located office and yard to serve the industry in the Midwest, and our staff has experience with pipe all over the country.
At Oklahoma Pipe Sales, we buy and sell quality new and used downhole and surface equipment. Casing, Tubing, Rods, Pumping Units, Tanks, Production Equipment and anything else you may need when it comes to completing a well. There is no job too big or too small for us to handle. We store equipment in yards all across the nation; from Houston, Texas to Williston, North Dakota. We take care of our customers as if they were family. Safe, reliable, competitive, and trustworthy defines our business model. Give us a chance to show you how enjoyable doing business with us can truly be.
Reputation is key in the business, and Paul Levy and the staff have an excellent reputation among oil and gas industry contacts.
A few words from the staff:
Paul Levy, Account Manager and Sales:
"I have worked in the Oil Country Tubular Goods industry for the last thirty years. I specialize in pipe for all forms of oil and gas production and drilling operations.

At Oklahoma Pipe Sales, we offer the experience and personnel to efficiently find, stock, prepare, and ship materials to any well site. We serve a wide customer base in the Oil Country Tubular Goods industry ranging from small 'mom n' pop' operations to major international oil companies. Besides selling OCTG, we can also help you find and procure production equipment such as tanks, vessels, pumping units and more. We also offer logistics and freight coordination. We can do it all. We can cover any location in the United States."
Contact Paul directly on his email at PIPEMAN@me.com or by calling (405) 382-3522.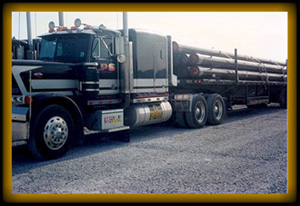 Paul says:
"Oklahoma Pipe Sales has a long established reputation in this field. This is a business where your relationships are paramount. Clients trust that we will deliver the materials as promised, and as described. I am the third generation of my family to be involved with oil and gas, which helps in properly meeting and exceeding customer needs. We sell new and used pipe.

We locate pipe. We judge the quality of the materials in the field. We assess uses various pipe. We fully manage the delivery of the pipe, the casing, pumping units and tanks."
January North, Office Manager:
"We store pipe all over the United States from Houston, Texas to Oklahoma City, Oklahoma to Williston, North Dakota. We also deliver to any location anytime. We have over 30 years of experience and continue to grow and adapt to customer needs every day.

Our offices are located in the town of Seminole, Oklahoma. We cherish our customers and value their business. We treat all our clients with the same respect and prompt service, whether they are a repeat buyer or a one-time sale."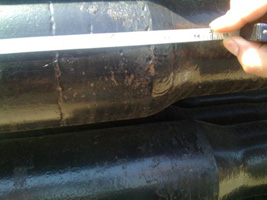 ---
Oklahoma Pipe Sales uses the finest production repair shop and machine shop for cleaning, reconditioning and testing pipe and tubular products.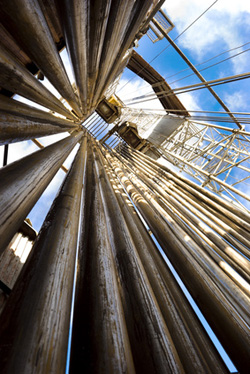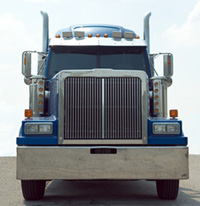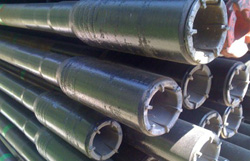 Acres of Pipe Storage
Casing
Cleaning for Tubing
Complete Reconditioning of pipe w/ Hydrostatic Testing for tubing and casing
Contract lease operations
Delivery Trucks
Drill pipe
Full Line of Production Equipment
Gas pipe
General oilfield repair of production equipment
High pressure 2-step tubing connection
Line Pipe
New oil related tubulars
New Oilfield pipes
OCTG
Oil and gas pipe
Oil drilling pipe
Oil field pipe
Oil pipe
Oil pipe fittings
Oil well pipe
Pipe Steam Cleaning
Pipe Straightening
Pipe testing
Pumping unit repair
Pumping Units
Q-125
Seamless pipe
Seamless tubing
Steaming for paraffin
Sucker Rods
Tank Batteries
Tanks
Trucking
Tubing
Used oil related tubular
Used oilfield pipes
We Purchase Abandoned Leases
Welded pipe
Welded tubular products
Welding
Well Plugging in Oklahoma
Oklahoma Pipe Sales can provide excellent references from happy clients in California, Central Texas, East Texas, Oklahoma and South Texas.